God's Mind, Body & Spirit
God's Mind, Body & Spirit
Daddy Ray is an inspirational singer-songwriter and producer from Birmingham UK, who formed the group "God's Mind, Body & Spirit".The vision consists of working with gifted musicians and singers to develop, produce and release new songs that give Glory to Almighty God.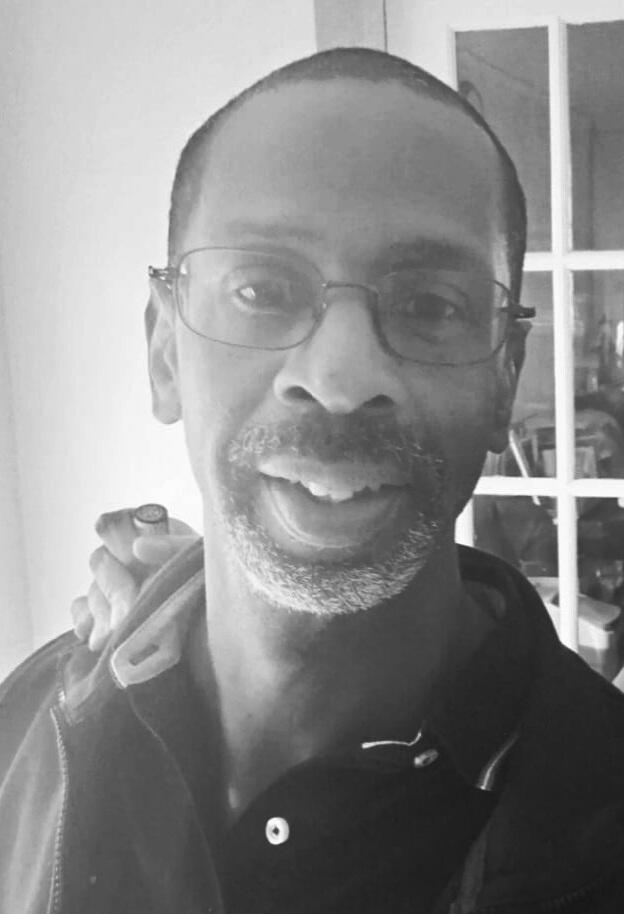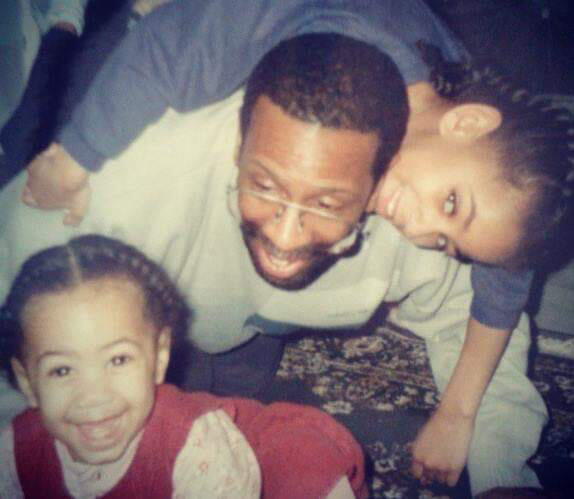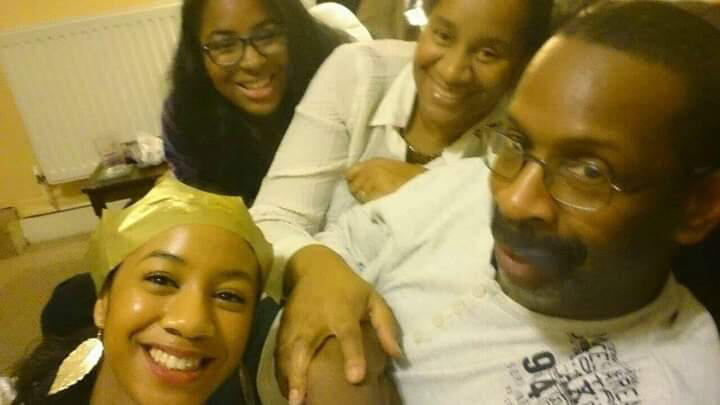 New Music Out Now!
Come into my Heart Lord Jesus
1. Come into my Heart Lord Jesus (Trumpet Version)
2. Come into my Heart Lord Jesus (Guitar Version)
3. Come into my Heart Lord Jesus (Keyboard Version)"Come into my heart Lord Jesus" is a song that I listened to from my childhood, from as far back as I can remember; and it eventually brought me to my knees and to the foot of The Cross, where I surrendered and submitted my life to the Lord Jesus Christ. Every time the song was sung as an invitation to salvation (altar call), it would take a hold of me, as I recognised my sin towards God and experienced His overwhelming love towards me. The words of the song would pierce my heart like a sword. Sometimes I would respond by kneeling at the church altar.Even now it brings joy in my heart and tears to my eyes when I reflect on God's redeeming grace towards me and whosoever will come to Him. Even now He is calling, His hands are stretched out towards the wayward, wicked, backslidden and rebellious in heart. I have taken this song and arranged three instrumental versions from my reflections of God's ability to draw whoever He wills and whoever will come and give their lives to Jesus Christ to be their Lord.I thank Almighty God for placing His gift in me and for opening doors that no man can close, so I can share this powerful message with you. I pray your affection for Jesus will be stirred as you listen to this music."Into my heart, into my heart
Come into my heart Lord Jesus
Come in to stay, come in I pray
Come into my heart Lord Jesus."19th July 2022
Cannot See A Way - Contemporary Rock
"Cannot see a way" is the most recorded of all my songs so far. This version is very close to my heart, not because this version is any better than the other versions. Every version has its own niche and purpose to serve, resonating differently in varying environments of the soul.This contemporary Rock version is the closest interpretation of my original cassette recording. Again the emphasis and central focus of this song is our need to hold onto God and our faith in Him in difficult times. Staying in love with Jesus and His Word is essential to our Christian maturity and development. We are not alone in our struggles, although we may feel like it at times. He is a rewarder of all who diligently seeks Him (Hebrews 11:6). He tells us to seek Him and we shall find Him (Mathew 7:7). Remembering that in spite of what we go through in this life, if we are faithful to Him, we have a greater hope in heaven.Thanks goes out to Ruben King for his dedication to The Kingdom of God and to the promotion of Christian music. To whom I am and will be forever indebted.2nd June 2022
Roots Reggae Remix by Pinky Music
1. Cannot See A Way (Pinky Music Remix)
2. Cannot See A Way (Pinky Music Dub Remix 1)
3. Cannot See A Way (Pinky Music Dub Remix 2)
4. Cannot See A Way (Pinky Music Dub Remix 3)Check out my exciting and fresh roots reggae remix and dub mixes!12th March 2022
Create in Me - Remix
1. Create in Me (Pinky Music Remix)
2. Create in Me (Pinky Music Dub Mix)
Create in Me (Remixed)It has been a while since I've released any music and so here is a remix of "Create in Me a Clean Heart", a different style of reggae, and dub mix more for the enthusiasts. The vocals were recorded at Kingship Music by Ruben King; Dean Lawrence is singing the lead vocal and Sonia King and Dean Lawrence are on backing vocals. Produced at Pinky Music (London). If you like dub music this is definitely for you.There is a saying that goes something like this, "When God closes a door, look through the window", (Acts 14:27; Rom 8:28; 1 Cor 16:9; 2 Cor 2:12; Gen 50:20). That's what I believe happened with this release; doors I was expecting to go through came to a halt or shut. This was the only door seemingly to be open. So I took the opportunity to ask, seek and knock and the door opened to me (Matt 7:8).I believe this is the way God works sometimes. He definitely got my attention to venture into a different direction than expected. This recording will not be to everyone's taste, it was not meant to be.Some question if Christians should be even delving into these dimensions; I believe that it is a tool that God has given us, to preach the gospel to those who may not or who are reluctant to enter a church building, but they may or will listen to the gospel being preached outside the four walls of the church. Music is not the only medium/vehicle that God is using, but it certainly is one of them. So here I go, Geronimo! …. ( a leap of faith).27th January 2022
3rd Place
UK Christian Chart - December 2020
Create in Me a Clean Heart
1. Create in Me a Clean Heart (feat. Dean Lawrence)
2. Create in Me a Clean Heart (feat. Dean Lawrence) - Kingship Mix
Debut single based on Psalm 51:10 -13
I wrote this song originally as a ballad back in the 1980's when my friend Harold LaTouche and I met regularly at my parents house for the purpose of writing songs. It was in 2019 while I was working on another song that the thought came to me to try it in Reggae.Before working on a song I would always pray, asking God for inspiration, then I would start playing around with chords and writing down any thoughts that came to my mind. I had already written the first verse, the chorus and the bridge of this song before Harold arrived; we prayed together again, asking God for His help. Harold helped me with grammar and to formulate the second verse. I believe that the final outcome was Divinely inspired by God Himself.
A Gift from God to Me (Linda's Song)
1. A Gift from God to Me (Linda's Song)This song is dedicated to my wife Linda (Lindilou) as we celebrate 33 years of marriage, my lifetime soul partner and Best Friend. You are truly a Gift from God to me. Thanks for standing by me, I love you always, xxx (Proverbs 12:4; 31:10-31).A Gift from God to me was written from personal experience, not from a fairy tale book or film, but as the journey of life panned itself out. The music and the lyrics were written years ago but I was having difficulty matching a melody with the song until one morning while I was praying it was revealed to me to narrate the words in the song.
Cannot see a Way
1. Cannot see a WayOne of my songs that was written in the 1980's. Whilst going through so much difficulties and upheaval in my life regarding relationships, ministry, church & music. I was not expecting to sing lead vocals on this track myself but was advised otherwise by my producer and his wife.The emphasis of the song is focused on continuing to love and hold on to God despite of what we go through. Life sometimes seems like a overwhelming test of endurance, twisting itself in ways that we do not expect. Will I still be loving God when I cannot see a way through, or will I give up in my trying times?
Tributes To Dad & Mom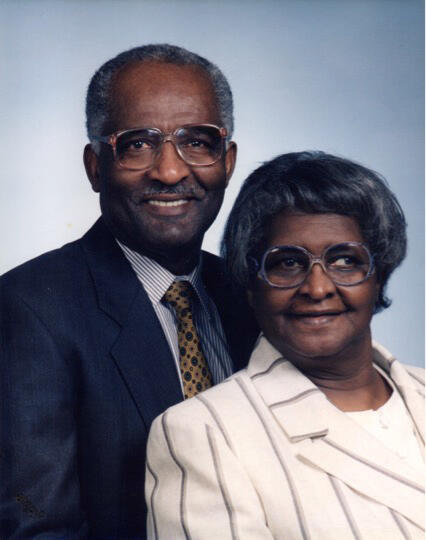 1. In a land where we'll never grow old
2. Standing on the PromisesAfter the death of my Father in January 2020, I made a compilation of songs that Dad used to listen to. I have fond memories of Dad listening to this particular song on a Vinyl LP as I was growing up, one of many religious songs sung by Jim Reeves. So as I pondered on it I began to arrange my take on the song.Thoughts of my Dad reaching his destination, "heaven" and thoughts of Gods scriptural promises flood my mind, and made me long to go home. He is there now, "In a land where we'll never grow old".Following the death of my Mom in April 2020 with the restrictions of the Covid-19 pandemic, I arranged this song for my family to sing at Mom's graveside service. It reminds me of times when me and Mom would share and get so excited about God and His Word!So in Memory of both Dad & Mom I produced PowerPoint presentations, for friends and family to view on Facebook and thought about the possibilities of releasing these songs to encourage others with God's Word. So here we are, "Standing on the Promises of God."In loving memory of Dad and Mom who went home to be with Our Lord in 2020.
For the Word that God speaks is alive and full of power [making it active, operative, energising, and effective]; it is sharper than any two-edged sword, penetrating to the dividing line of the breath of life (soul) and [the immortal] spirit, and of joints and marrow [of the deepest parts of our nature], exposing and sifting and analysing and judging the very thoughts and purposes of the heart. And not a creature exists that is concealed from His sight, but all things are open and exposed, naked and defenseless to the eyes of Him with Whom we have to do.
Hebrews 4:12-13 AMPC
Get in touch
Please feel free to use the contact form and we'll be back in touch as soon as we can.